"Dare to imagine a world in which your dearest aspirations have come true."
Architecture is a form of art that predates civilization itself. We've always needed a place to call home, and we've worked hard to make it as lovely, useful, and cozy as we can.
A skilled architect will tell you – it's far from an easy task to do. Since the invention of pen and paper, architecture has undergone substantial change as an art form. The majority of the activities that architecture brings to the table are completed using computer technology. Computers have completely changed the field of art, and architecture is no exception. Programs exist for 3D design, visualization, and, of course, architectural rendering.
At Steps Animation, we provide you with access to a network of qualified architects and 3D architectural rendering services that are sure to aid you in completing your task. We are a group of experts who take delight in assisting you, the user, in achieving your goals.
Let's go through the costs first and then move further ahead.
HOW MUCH SHOULD SERVICES FOR 3D RENDERING AND ARCHITECTURAL VISUALIZATION COST?
3D rendering Cost Guide:
The world of 3D rendering cost can be very perplexing. Prices per image can range from $99 to $10,000. The purpose of this article is to simplify 3D rendering service cost.
For more information, reach us directly and we will assist you with the best solutions.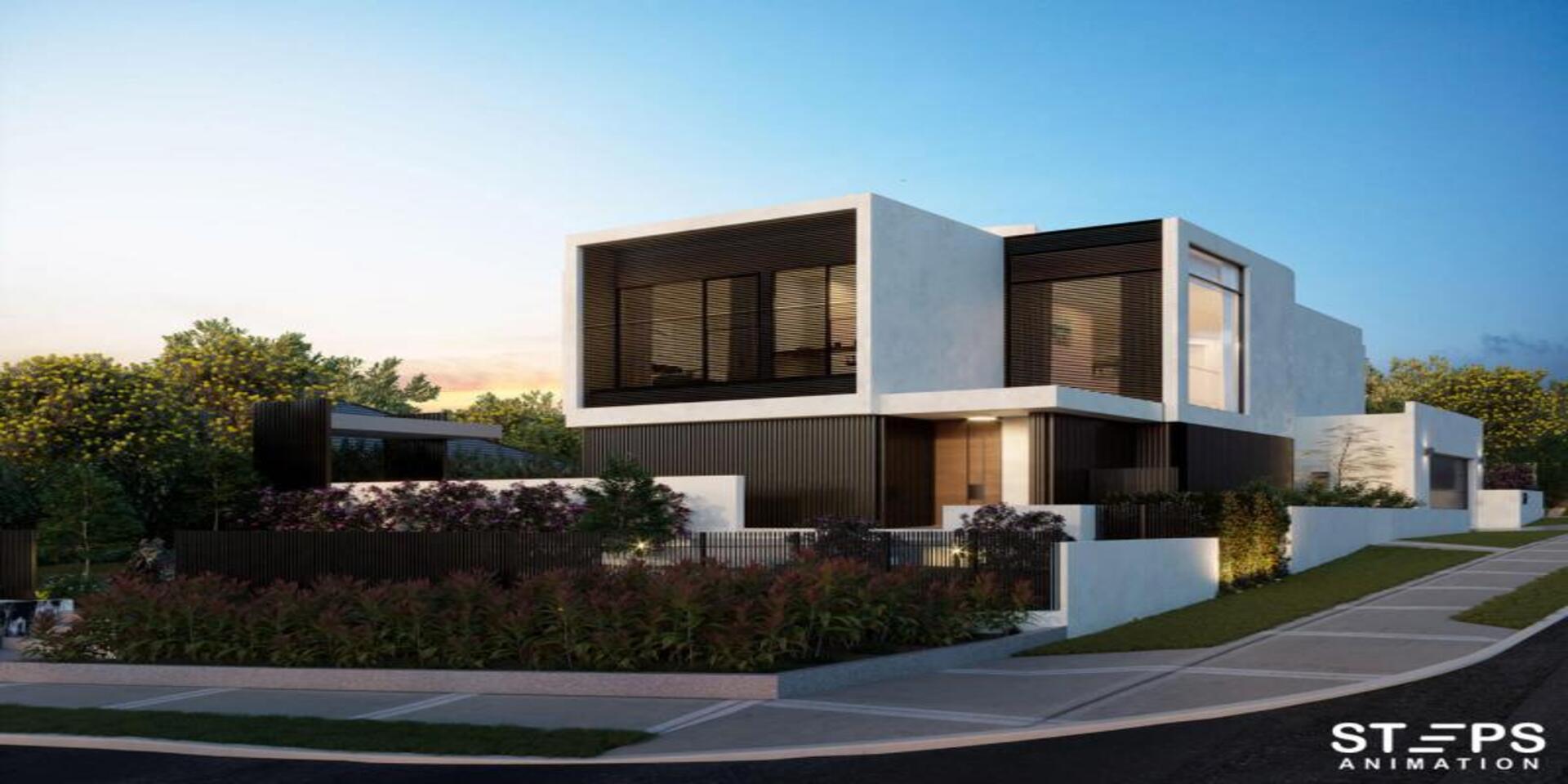 Types of 3D rendering services:
Choosing the type is the single most important component in figuring out how much your 3D rendering project will cost. The representation of a tiny house and a high-rise tower differ significantly from one another. We advise you to check our service page for further details on your particular project if you are unfamiliar with the service kinds listed below. You may learn more about the kinds of projects that fit under each category on these pages.

| | | | |
| --- | --- | --- | --- |
| Estimated Cost Table of Residential Rendering | Time taken to build a 3D rendering structure | Approximate Range | Do we Provide it? |
| Exterior | 3-6 working days | $450-$950 | Yes |
| Interior | 3-6 working days | $650-950 | Yes |
| | | | |
| --- | --- | --- | --- |
| 3D Floor Plan | 3-6 working days | $400-$900 | Yes |
| | | | |
| --- | --- | --- | --- |
| Medium to Large Exterior | Time taken to build a 3D rendering structure | Approximate Range | Do we Provide it? |
| Exterior(Front/Back) | 4-8 working days | $1000-$1500 | Yes |
| Aerial | 6-10 working days | $1000-$1600 | Yes |
| | | | |
| --- | --- | --- | --- |
| Commercial and  interior 3D rendering | Time taken to build a 3D rendering structure | Approximate Range | Do we Provide it? |
| Amenity area 3D rendering | 4-8 working days | $900-$1600 | Yes |
| Architectural animation of 3D surface | 14-30 working days | $10,000-$16,000per minute | Yes |
| | | | |
| --- | --- | --- | --- |
| Product 3D rendering | 2-4 working days | $300-$900 | Yes |
THE TWO PRINCIPALS DETERMINANTS OF 3D RENDERING COSTS:
Labour involvement in 3D rendering:
The work involved is the main expense of a 3D rendering. A 3D rendering process typically involves three professionals.
Project Manager
Project Manager Post-Production / Photoshop Artist
3D Artist
We are largely focusing on the job of the 3D Artist because it is by far the most significant component of the labor expense.
WHAT PART OF THE 3D RENDERING PROCESS DOES THE 3D ARTIST COMPLETE?
A 3D artist must:
comprehend the blueprints and client's concept in order to produce a render.
Use 3d modeling software to create the model.
Give the model texture.
Install the illumination.
Configure the camera.
What drives up the labor costs for 3D artists?
A 3D render requires more work than one might initially believe. Using the resources at their disposal, skilled 3D artists may quickly create scenes that appear to be incredibly detailed. However, seemingly straightforward scenes could take a lot longer.
For instance, leveraging open topographical data and a number of automated procedures, one may quickly produce a sizable and extremely accurate aerial image of a forest. To model a single piece of equipment, however, to precise specifications, such as an electrical gadget with complicated circuit boards and wiring, could take days or weeks.
The use of resources from our libraries, such as furniture, vehicles, personnel, and finishes, can frequently speed up the procedure. The quantity of unique elements needed and the amount of detail are the key determinants of work.
LABOR COSTS FOR POST PROCESSING ON 3D RENDERS:
Most studios use a photoshop artist or graphic designer to refine the image after a 3D render has been computed. A small or significant portion of the process can involve post-production. A basic scene may be rendered by some studios, while the majority of the intricacy is completed in Photoshop. We apply less post-processing than usual. Although a studio is not needed to use post-processing, color adjustments and touch-ups are virtually always necessary.
Time Taken for 3D rendering:
The time it takes a computer to produce your image is referred to as rendering time. How realistic the image is and how much detail you need will directly affect rendering time. However, there are other techniques to enhance detail without lengthening rendering time.
The rendering business handles this, therefore as a customer you shouldn't worry too much about rendering time. The details listed below should make it clearer to you why certain projects are more expensive and time-consuming than others.
Factors affecting Rendering time:
Exterior sceneries can render relatively quickly because, depending on the rendering programme, the number of light sources can occasionally have a considerable impact on rendering speeds. The level of scene detail is another consideration. The amount of polygons utilized to model the scene is referred to as the "poly-count" in the industry.
Background vegetation should be optimized by adopting a technique of using billboards or sprites, as foreground vegetation is a common element that considerably increases detail and consequently rendering time. Furthermore, curved surfaces frequently need a lot more detail.
How to reduce time of rendering?
The single biggest thing you can do to speed up rendering is to cut down on the amount of changes needed by providing specific feedback and comprehensive plans. Fewer revisions result in reduced overall rendering time since every time you need a revision, some or all of the image must be re-rendered. Reducing the number of revisions could end up saving you money over time. At Steps Animation, we typically charge less for repeat clients since we know we can collaborate well with them.
Resolution is the second biggest factor affecting rendering times. This is a much bigger consideration when making animations, but it can still come into play while making static pictures.
3D RENDERING PRICE GOAL: PER IMAGE OR PER PROJECT
3D rendering cost per image:
With per-image pricing, you pay a set amount for each rendered image or a scaling amount based on how many renderings you choose to buy. Pricing in this manner is effective for smaller projects.
For instance, the changes between projects for a standard residential house exterior rendering are negligible.
Scalable 3D rendering per-image cost – Often, it costs a little more to render a single image than it does to buy several. This is because the initial preparation for one rendering might be rather time-consuming. The rendering process becomes much more manageable once this setup is complete.
3D Rendering PRICE PER-PROJECT/PER-SCENE:
For this kind of pricing, you typically provide a business the specifics of your project, and they respond with a quotation that is tailored to your requirements.
This kind of pricing is more typical for large-scale 3D rendering projects that contain a variety of components, such as web design, animation, 3D floor plans, and several produced images.
You should search for a bulk discount when requesting an estimate for a sizable project.
Price points for 3D architectural rendering ranges from $99 to $10,000.
HOW DO THEY DIFFER?
CHEAPEST 3D RENDERING PRICING AT THE BOTTOM OF THE BARREL $100-200 PER IMAGE – Proceed With caution
Due to the widespread availability of 3D rendering technology, the price of 3D rendering might vary greatly. Due to more liberal rules and affordable labor, many architectural rendering companies in developing nations are able to produce 3D graphics at little cost.
Working with 3D companies abroad can frequently provide challenges due to language limitations, time zone complications, stylistic differences, and generally lower final quality. That's not to suggest there aren't brilliant 3D artists everywhere; however, many of these businesses with the lowest prices put a greater emphasis on quantity than quality.
OCCASIONS WHEN CHEAPEST PRICES ARE THE BEST:
Final product quality and personal time spent micromanaging the project are not a problem when the project budget is the main obstacle.
PRICES FOR BASIC 3D RENDERING: $300–$400
Given that it normally reflects a more professional experience, this price range is typically an improvement over the lowest possible pricing band. The majority of projects in this price category are outsourced, but they should be expertly handled by someone more nearby or with great language abilities.
At Steps Animation, projects in this pricing category are overseen locally by skilled 3D artists who can modify the 3D files or fix errors right away in Photoshop. We have a long-standing relationship with a few very outstanding contractors whose services we use. Contractors enable us to maintain a very high standard of quality while providing cheap cost.
OCCASIONS WHEN CHEAP PRICE IS BEST:
When the project's budget is the main issue, the final product's quality needs to be extremely good but not top-tier.
The project's main goals are to obtain regulatory agency permission, basic style planning, and real estate presale.
These services are fantastic for real estate marketing firms, architects, and realtors.
When a homeowner wants to organize their do-it-yourself remodeling
$400–$3000 MID LEVEL 3D RENDERING PRICING:
Developers, architects, real estate agents, and designers that work on high-end residences and medium- to large-scale rendering projects, such townhouse renders, most frequently choose the Mid Level pricing option. We concentrate on producing outstanding photographs without using up all of your marketing money.
Without a direct comparison, it might be difficult for the ordinary client to tell the difference between an "alright" render and an "excellent" render. You should be able to at least claim that the company's photographs are comparable, if not superior.
THE BEST OCCASIONS FOR MID LEVEL PRICING ARE:
When you require that your project stand out from the crowd
Professionals only:
Architects & Developers
Property agents
Marketers & Designers
For sales, design planning, regulatory approval, or conception, the render is used.
A few hundred dollars is not much in the grand scheme of things:
Could more compelling images speed up your sales?
Could it persuade a client or governing body to move forward?
High-end 3D rendering costs range from $300 to $14,000:
Large, well-known organizations that place a premium on quality over all else typically use high-end 3D rendering services. Since most budgets do not support the more extravagant pricing, these renders are not intended for the typical client.
However, branding and perception are extremely important whether you're going to advertise a new highrise skyscraper or super mall. Tens of thousands of dollars on a 100 million dollar project is a drop in the ocean, especially considering that these photos may be the catalyst for hundreds of presales or the deciding factor in whether or not a project is approved.
THE BEST OCCASIONS FOR HIGH-END PRICING ARE:
You want to collaborate with other top professionals since you are one of them.
Tens of thousands of dollars won't blow the budget.
The render is used for conception, sales, design planning, and regulatory approval on a large scale.
If you're an architect, developer, real estate broker, or designer and you need your project to stand out and be far and away the greatest, then you've come to the right place.
When you're prepared to pay to collaborate with the greatest businesses in your sector
Still uncertain about your dreams getting fulfilled by us? Having doubts? Want us to hear you out?
Please do not hesitate to contact us. We enjoy hearing from new folks. You can contact us by phone at (+91) 76004 18811 or via email at [email protected]